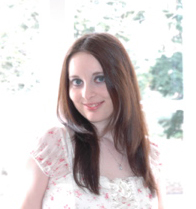 Originally from the Black Country, Lisa now resides in Staffordshire, England where she is working full time as a writer. Writing has always been her passion regardless of different career paths she has taken in the past. With a Bachelor's degree in Graphic Communication from the University of Wolverhampton, Lisa has been a Graphic Designer, Icon Designer and a Freelance Designer. Lisa has also taken jobs as an Administrator, Receptionist and Data Inputter. During her time in these occupations, Lisa was constantly writing in her spare time, as it was always a part of her life. However, she believes that her background has been a good foundation for her writing. Design has allowed her to imagine and structure stories perfectly in her head.
As a reading addict, Lisa has surrounded herself with hundreds of books and enjoys loosing herself in a good story. Seriously, she becomes unaware of her surroundings, a part of the furniture, and only re-emerges for chocolate. Oh yes, she is a self professed chocoholic, lover of music, predominantly from the 90's and adores traveling and seeing the world.
The Black Sorcery Trilogy is Lisa's debut New Adult series starting with Witch Hunt, which can be a standalone novel. If you love a fast paced, whirlwind fantasy adventure then this is a series for you. We follow twenty-year-old Melissa Thames as she tries to discover who she is whilst on the run with a witch and her bodyguard simply for innocently buying a dangerous book. Easily done right? Further down the line though, it seems fate had intended her for this dangerous path. With a certain romance forbidden to her, Melissa needs to find her place in a society of modern day witches and warlocks, but also remain hidden before a certain power hungry warlock discovers her.
The second installment of the Black Sorcery Trilogy is currently a work in progress. Stay tuned for cover reveals, sneak peeks and release dates…
To get in touch with me please fill in the form below.